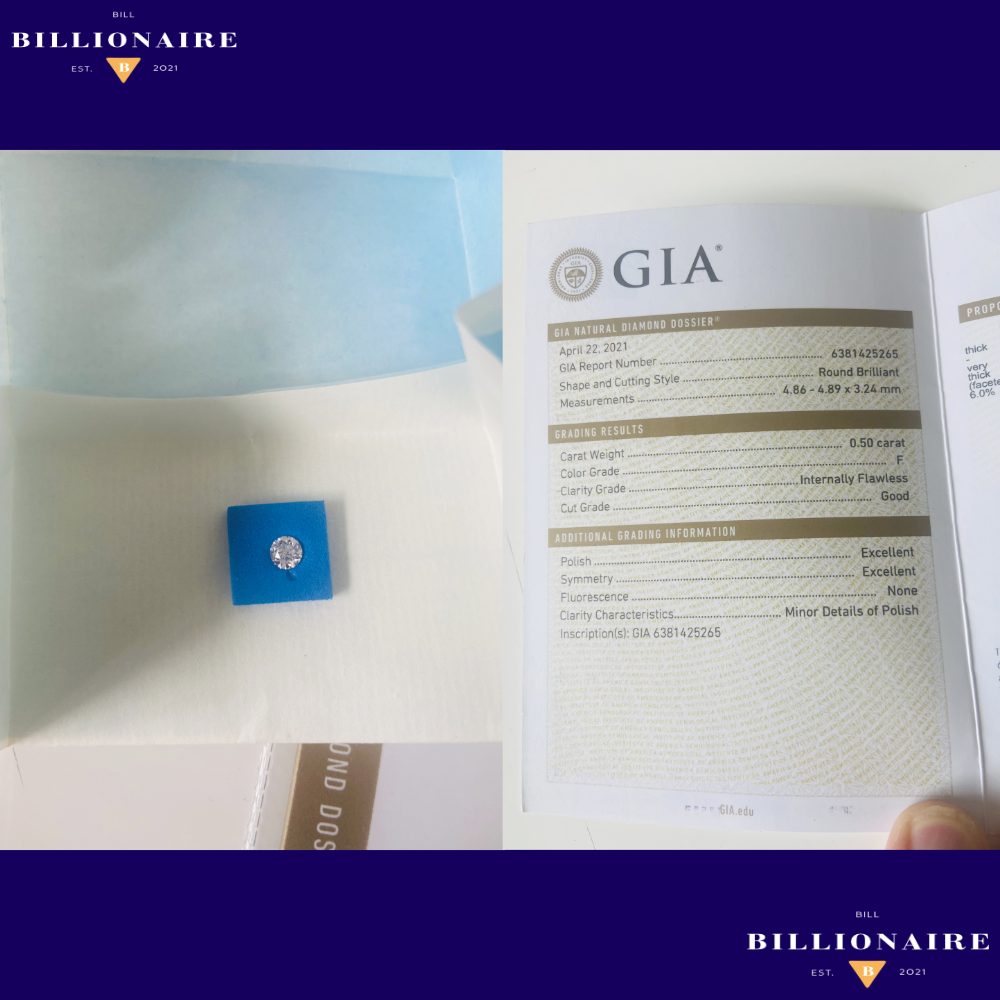 4 November 2022
The Billionaire Network is pleased to offer this beautiful 0.50ct – Colour F with a GIA Certificate, Internally Flawless Diamond that is backed up by its digital NFT on the blockchain.
The Physical diamond comes with its NFT which gives you a double proof of ownership. The NFT has its own set of attributes including the 4Cs – diamond's weight, colour, carat and cut; And the certificate number also.
It is also compliant with all U.S. FTC regulations. These diamonds are hard to come by and difficult to find in the real world; we have them ready in the metaverse! Due a collaboration we are having with Secux, the biggest security company on the blockchain, we are giving for a limited a free Secux Nifty – NFT wallet with each diamond you buy so you can store the NFT of your diamond safely on your hardware NFT wallet.
Price: 1.66 Ethereum / 2725 BILL (APROX 2750 Euros)
For more information please contact us ASAP