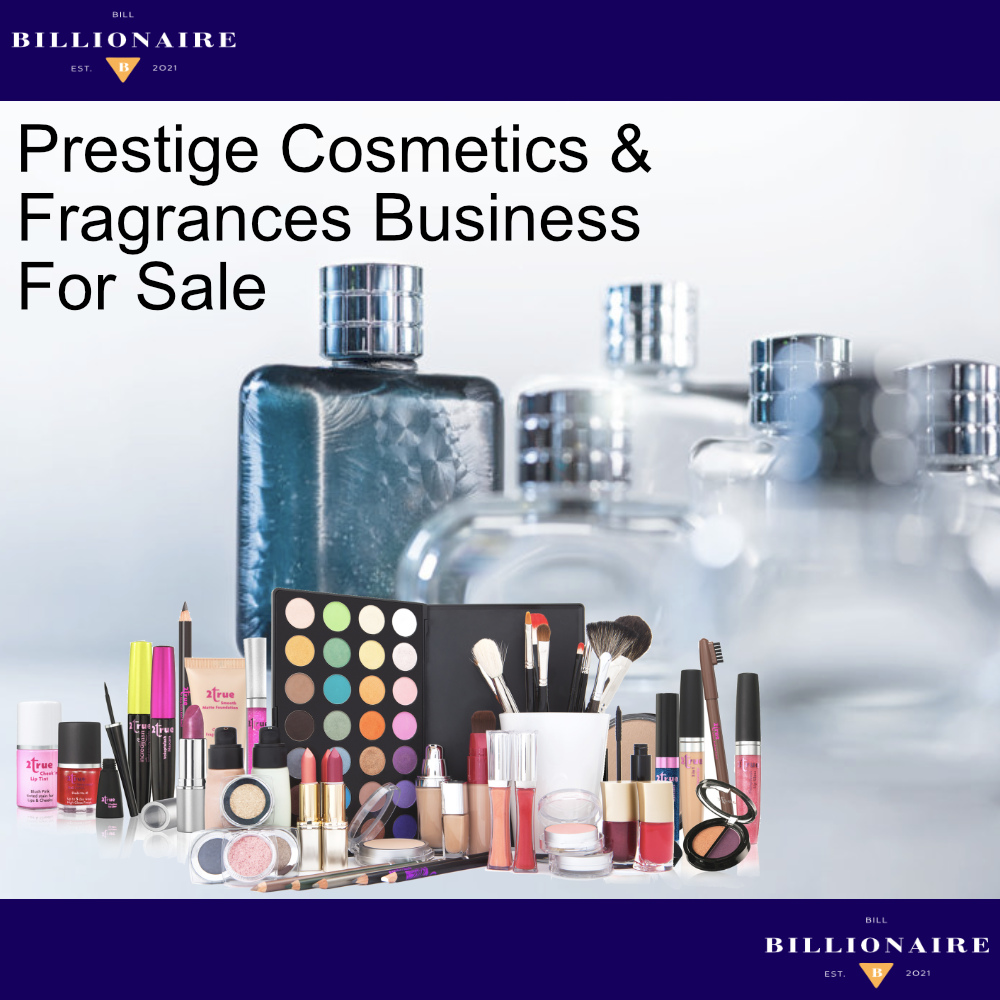 18 January 2023
The Billionaire Network is please to offer this Prestige Cosmetics & Fragrances Business for sale
Industry Overview
Saudi Arabia is a prominent market for the cosmetics and fragrance product in the MENA region where it serves 19 countries in the Middle East and North Africa. The Saudi market is growing rapidly and in its going to reach its highest peak within the next five to ten years following the Saudi vision of 2030 where. The industry of prestigious fragrances and cosmetics in Saudi Arabia has registered a positive annual growth and increase over the last decade as the increase form the period of 2014 until 2019 registered an annual growth rate of 5% increase in sales.
The segment Prestige Cosmetics & Fragrances accounted for 24% of the Luxury Goods revenue in 2019. The worldwide revenue of US$76 billion in 2019 is expected to increase to US$101 billion by 2025. This report from the series of segment reports gives an overview of the Prestige Cosmetics & Fragrances market from an international perspective.
The consumers in this region are self-conscious about their appearance so they tend to spend substantial amounts on their personal care products which is the drive of the growth of this market in this region. The higher economic groups of the country mostly purchase a new bottle of perfume in every two months, compared to average Westerner, who purchase one every six months.
The business headquarter is located in Jeddah, Saudi Arabia where its operations covers all of Saudi and the mentioned markets. Jeddah is considered a major city in Saudi Arabia and has the major share of youth population and consumers from different segments of society. Individual purchase power is strong as the economic is driven by multiple factors in this city.
For greater details on this opportunity please Click Here
Images are not representative
For more information please contact us ASAP